O'REILLY, John Boyle  ( 1844 – 1890 ) – Convict No. 9843.
'  Western Australian Convict, Irish-American Poet, Journalist, Editor, Author, Fenian, Patriot, Activist ' .
John Boyle O'REILLY ( hereinafter referred to as JBO ), was born at Dowth Castle, County Meath, Ireland, on 28 June, 1844.  He was the second of three sons in a family of eight children.  His father, William David O'REILLY, was the Headmaster at the Netterville Institution, a National School, near Drogheda, Ireland.  His mother, Eliza Boyle O'REILLY, managed an orphanage on the grounds of Dowth Castle, home to the Netterville family.  JBO was at Primary School when the Great Famine struck Ireland.  A number of his school mates died during this tragic phase in the nation's history.
At eleven years of age, JBO found work as an apprentice printer with the Drogheda Argus Newspaper. During this impressionable period at the beginning of his working life, he had become influenced by the handbills and political pamphlets which protested English rule in Ireland.  The owner of the Drogheda Argus died when JBO was only fifteen years of age.  He decided to accept accommodation with his uncle and aunt in England, before gaining further employment as an apprentice printer with the Preston Guardian Newspaper.  He thoroughly enjoyed his work, progressing to the role of reporter.
In 1863, when he was nineteen years of age, his father requested that he return to Ireland.  During 1865, JBO met John DEVOY, a leader of the Fenians ( a group dedicated to ending British rule in Ireland, by force of arms ), and became an active member of the Irish Republican Brotherhood( Fenians ).  JBO then enlisted in the 10th Hussars, a cavalry regiment famed as ' The Prince of Wales Own ', due to future King George VII being amongst its officers.  JBO had a sole purpose to infiltrate the regiment and recruit other Irish members of the regiment to mutiny and fight for Ireland, when the signal came. His recruitment efforts netted eighty of the one hundred Irishmen in his regiment, to become Fenians.
JBO spent the majority of his enlistment at Islandbridge Barracks ( later Clancy Barracks ), on the south bank of the river Liffey. He was a talented and popular soldier, declared by one officer as " The best young soldier in the regiment ". Unfortunately, during February, 1866 JBO's undercover work was exposed by informers.  During June/July 1866 he was court martialled at the Royal Barracks, Dublin, Ireland, was convicted of treason, and sentenced to death. Fatefully, this death sentence was commuted to twenty years penal servitude. He languished in Mountjoy gaol for two months, before beginning more than fifteen months of incarceration in a succession of English prisons:-  Pentonville, Millbank ( in solitary confinement for six months following recapture during an escape attempt ),  Chatham, Portsmouth and experienced the harshest conditions at Dartmoor.  He made a number of unsuccessful escape attempts during his detention.
In October, 1867, JBO was amongst the sixty-two Fenian prisoners who were escorted to board the convict ship ' Hougoumont ',  bound for Fremantle,  in the penal colony of Western Australia. The vessel subsequently berthed at Fremantle port on 10 January, 1868. Despite the hard conditions experienced on board the voyage, the Fenians indicated that they preferred colonial servitude, relative to their experiences in British gaols.
JBO was initially housed at Fremantle prison for the first month, where he became orderly and librarian to the Roman Catholic chaplain, Reverend Thomas LYNCH.  He tended the chaplain's horses, kept the chapel clean, organized choir practice four times weekly, supervised library loans and was school monitor twice weekly.  On 11 February, 1868, JBO was suddenly transferred to a posting at a road camp on the outskirts of the coastal township of Bunbury.  His transfer, could possibly have been driven by the belief that his leadership qualities, were seen to be influencing the remaining five Fenians being held within the Fremantle prison system.  JBO would have been escorted from the prison to board a small coastal vessel at the port, the common practice to transport convicts and prison officers to and from Bunbury.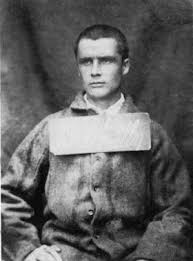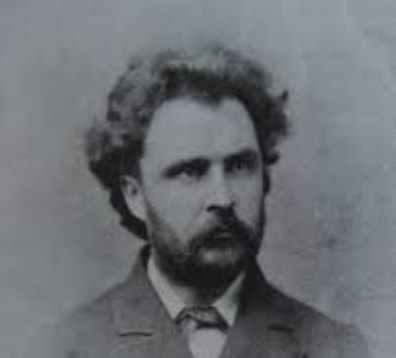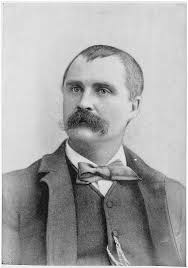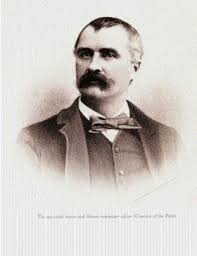 His first work assignment was to a work party who were constructing  a new road between Bunbury and Vasse.  This party were camping in the bush south of Bunbury, under the supervision of warder Henry WOODMAN. The warder soon admired JBO's manner and capabilities, promptly excluding him from road labour and appointing him a probationary convict constable. This supervisory position required him to order and discharge stores, escort of new, sick or troublesome convicts and to deliver weekly reports/messages between the road camp and the Bunbury prison depot. ( He was also used as a contact between Warder WOODMAN and his family, who were residing in Bunbury ).
JBO is known to have saved a towering, majestic jarrah tree from destruction, by personally pleading to the commander of the district and having the planned course of the road altered, to bypass the tree. ( This work created a strange elbow in the old Vasse road ).  He was clearly identified as a superior individual amongst convict ranks. He was a former journalist, turned guardsman with the elite 10th Hussars mounted corps, he was widely respected as an athlete, raconteur and balladist.  The same infectious good nature that had influenced his military comrades, to embrace Fenianism in Ireland, was quickly evident to warders and their families in Western Australia.
He had developed through childhood as a compulsive romantic, with a very keen interest in Irish history.  JBO was often observed pursuing romantic ideals, which were restricted by the circumstances in which he was surrounded. People stated that no man or woman could resist the charms of his personality. In September, 1868, JBO crossed paths with local Irish-born priest, Fr. Patrick McCABE, who had arrived from Ireland about 1859. ( Rev. Lynch had advised McCABE of JBO's transfer to the Bunbury district ).  JBO confessed to Fr. McCABE that he had a strong determination to escape from the Colony. McCABE conferred stern advice that there had been more than five hundred escape attempts annually, between 1850 and 1862, without any non Ticket of Leave men being successful.
At great personal risk, Fr. McCABE, who was rebuilding the Bunbury Catholic Church in January, 1869, together with free Irish settler, James MAGUIRE ( farm owner on the Ferguson River at Dardanup ), had developed a careful and stunning escape plan. Their plan was to culminate in JBO being smuggled aboard an American whaler in approximately one month's time. Many American whaling captains had anti-British feelings, so they tended to take pity on convicts who had been transported to Australia, especially Irish prisoners.
On the night of 17 February, 1869,  JBO slipped away from the road camp near Cokelup, at about 8.00p.m, to meet with MAGUIRE, at a pre-arranged location. The two men, accompanied by Thomas MILLIGAN, road by horseback to a point near Bunbury, left their horses with other helpers, then travelled on foot to a point near the bridge over the Collie river. Bunbury identity, Joseph BUSWELL, a former convict, was waiting with his boat to whisk JBO to a successful escape.  BUSWELL's local knowledge was critical in transferring JBO , via the Leschenault estuary to the open sea.  They then rowed twelve miles along the deserted coastline  to the northern end of " Belvidere station ", beaching at Mowenup.
Fr. McCABE had secured an agreement with Captain Anthony BAKER, skipper of the vessel ' Vigilant ' to take JBO on board on 19 February, 1869.   So, on the night before the rendezvous, they hid  Buswell's small boat, then crossed the coastal sandhills and dense bush to obtain food and water provided by Thomas JACKSON ( brother-in-law of Mark LYONS ). JBO was hidden in a dense grove of paperbarks, whilst the men, led by MAGUIRE, made their way to JACKSON's dwelling. They returned later that night with food and water.
In the early afternoon of 19 February, the men put to sea ( minus MILLIGAN ), rowing very hard to get within hailing distance of the ' Vigilant '.  Sadly, their frantic efforts failed to gain any attention from the vessel, which continued heading out in the open sea. Downtrodden, the men made their way back to shore, where JBO was concealed within a peppermint grove, nearby to the JACKSON homestead.  MAGUIRE promised to secure another American whaler and that he would visit JBO as often as possible.  At this time, there was an intensive hunt for JBO in and nearby to Bunbury.
MAGUIRE had always attempted to take careful precaution to conceal his movements at this time, as with movements of his friends.  He twice succeeded in making long night rides to visit JBO, taking food parcels wrapped in cloth. John McKREE, who was to assist leading up to the final escape, had also visited. During this time of waiting, JACKSON's ten year old son, Matthew had been happy to complete the daily task of taking food to JBO and they soon became close friends.
On 27 February, 1869, MAGUIRE brought JBO a letter from Fr. McCABE, stating that Captain David GIFFORD, master of the " Gazelle " had agreed to put JBO on board his American whaler, shortly to depart Bunbury. Plans were almost ruined by a notorious English convict, Thomas HENDERSON ( alias Martin BOWMAN or BEAUMONT ), who had heard of the intended escape plan .  Henderson demanded he be included in the party to board the " Gazelle ".  When Joseph BUSWELL arrived with his boat to complete the second escape attempt, the rowing party included BUSWELL, HENDERSON,  MAGUIRE, MILLIGAN, and JBO.  After farewelling the JACKSON family on the beach, the men set out to sea. Near evening, Captain GIFFORD welcomed JBO aboard, providing him with a temporary bunk in the captain's cabin.
Throughout the nine month period it took for JBO to arrive in Philadelphia, USA, on 23 November, 1869, he demonstrated his remarkable ability to win loyalty and respect, from his new acquaintances. In particular, the ' Gazelle's ' third mate Henry HATHAWAY became a very close friend, sharing a lot of poetry and a mutual interest in Irish independence. ( Their friendship stood true until JBO's death in 1890 ).  On one occasion, HATHAWAY saved JBO's life , after a harpooned whale smashed into their boat knocking him unconscious. He also saved JBO from being recaptured at Rodriguez Island in the Indian Ocean, where the British had informed the police to search the boat for the escaped convict. HATHAWAY was able to convince the Police that his cabin mate had perished at sea two months earlier. However, the crew informed police about HENDERSON  ( BOWMAN ), who was recaptured and taken in custody for return to Australia.
In July, 1869, near the Cape of Good Hope, Captain GIFFORD approached another American barque, ' Sapphire ' which took JBO on board, bound for Liverpool, England. The ' Sapphire's' Captain, E.J. SEIDER, agreed to provide passage under the identity of a seaman who had deserted the ' Gazelle '. The Captain and his first mate arranged JBO's concealment on arrival in Liverpool , until he was able to sign on as the third mate on an American ship named ' Bombay '.On arrival in U.S.A, JBO had a brief stay in New York, whilst he addressed a Fenian rally, before arriving in Boston, Massachusetts in January, 1870.
In a short while, JBO gained employment as a reporter for the ' Boston Pilot '. This publication is alive to this day, being the largest circulation Catholic newspaper in the world.  He became editor of the "  Pilot " and part owner in 1876. He became an influential voice for Irish-American Catholic interests. His forthright belief in universal rights and justice, including self-determination for all nationalities, won him widespread repute as a journalist poet and orator.
JBO and John DEVOY were instrumental in organizing the rescue mission for six of his Fenian comrades from Fremantle Prison in 1876 on the ' Catalpa '.
JBO married Mary MURPHY in August, 1872, and together they raised four daughters. He continued to work tirelessly on his literary pursuits and lecture tours, ultimately being revered by Irish Nationalist throughout the world as a champion of Irish Independence.  He kept up regular correspondence with James MAGUIRE and remained close friends with Fr. Patrick McCABE
Between 1873 and 1886, JBO published four poetry collections. One of his volume of poems ' Songs of the Southern Seas ' ( 1873 ) was the first recognized work by a Western Australian Poet.  His novel, ' Moondyne Joe ' ( 1878 ), established him as the first American to write anything of consequence about Australia.
JBO died at Hull, Massachusetts, U.S.A on 10 August, 1890, after accidentally overdosing on a medication he had regularly taken to treat insomnia. His memorial service held at Tremont Temple was a major public event, with many thousands of people in attendance.
Written by
JEFF PEIRCE
2 February, 2021.
REFERENCES:-
https://www.rune.une.edu.au  Chapter 6 – Fenian Convict Servitude ( 1868-1869 ).
https://www.iankenneally.com/jboreilly-from-ireland-to-australia.html
https://www.johnboyleoreilly.com/convict.html
https://www.irishtimes.com/news/the-great-escape-part-1